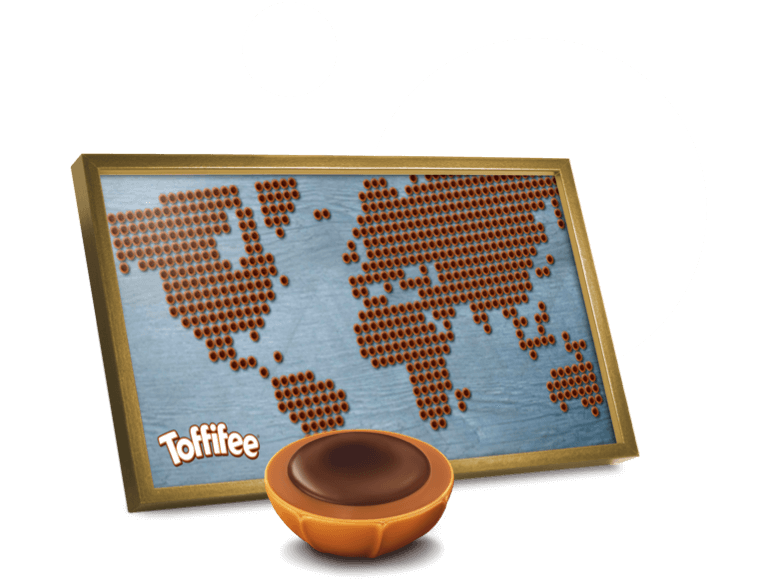 Toffifee on a world tour
Toffifee on a world tour – the combination of hazelnut, caramel, nougat and chocolate is now being enjoyed in more than 100 countries around the globe.
A special Toffifee "Happy Birthday" edition
Toffifee celebrates its 40th anniversary – a special "Happy Birthday" edition is available in Germany. Each 500 g special pack includes a recipe for a birthday cake created especially for Toffifee's anniversary.
Toffifee is increasingly popular abroad
Toffifee retained its uniqueness even in the new century. And it became increasingly popular abroad. The combination of four ingredients is a treat for the whole family.
Toffifee in TV
Loud, colourful and slightly crazy – those were the 1990s. But what about Toffifee? In TV, young and old went off exploring with the chocolate-made treat and all returned home when Toffifee came out.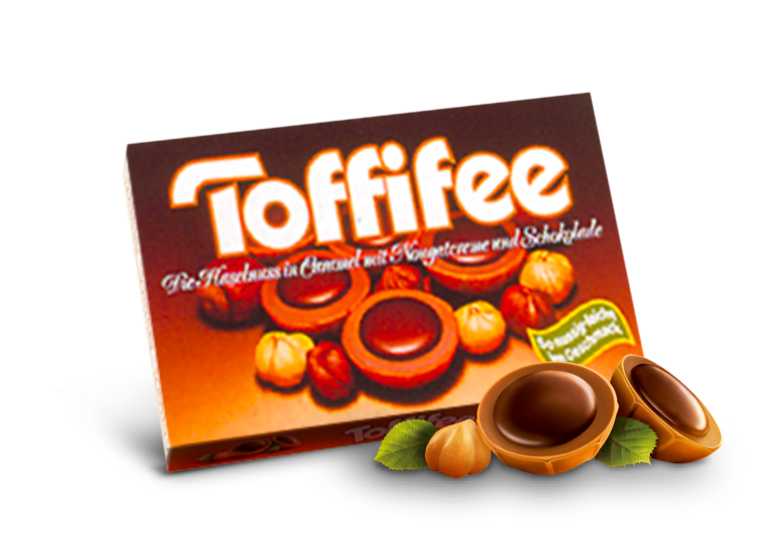 Toffifee appears in TV commercials
"There's so much fun in Toffifee!" Toffifee appears in TV commercials with a new slogan and as a treat for all the family.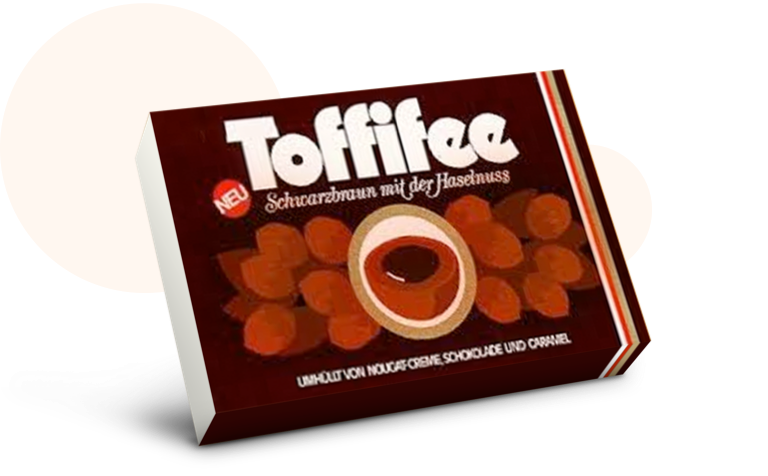 Toffifee started in Germany
Black, brown and the hazelnut – this is how Toffifee started in Germany in 1973. What was intended as a little energy snack for working women soon grew: Toffifee gave Storck a genuine world first.